Would you like to own this rifle???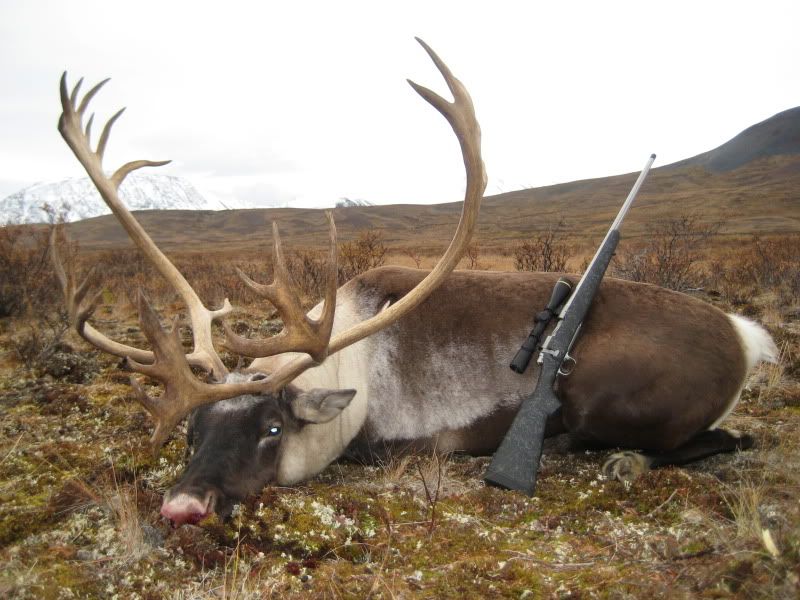 I have decided to sell my Remington M700 Alaskan Ti. Why? For the same old reason as always – to fund yet another rifle project. Call me crazy, but my craziness will allow me to once again try something new and will also enable someone else to obtain a very special and proven rifle. Okay, enough preamble. Here's the sales pitch…if you need it.
Perhaps no place on earth conjures up such hunting dreams as Alaska. Tall mountains, rolling tundra, big bears, moose, caribou, sheep and goats. Alaska has it all. So it seems fitting that Remington's finest production rifle is named the Alaskan Ti – a lightweight dream rifle.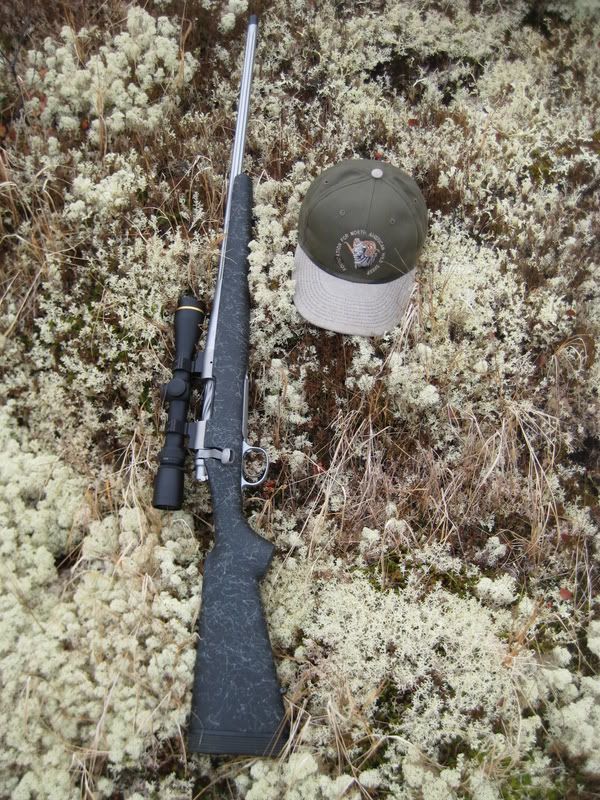 The Remington M700 Alaskan Ti was designed with state-of-the-art standards. Its receiver is titanium (Ti), making that receiver incredible stiff and strong and yet half of weight of a conventional steel receiver. Complementing that space-age receiver is a bolt with spiral-cut flutes and a 24-inch magnum contour barrel with light parallel fluting. The action is pillar bedded for outstanding shot-to-shot consistency into a premium synthetic stock featuring a MaxxGaurd textured finish and enhanced with a Sims R3 recoil pad.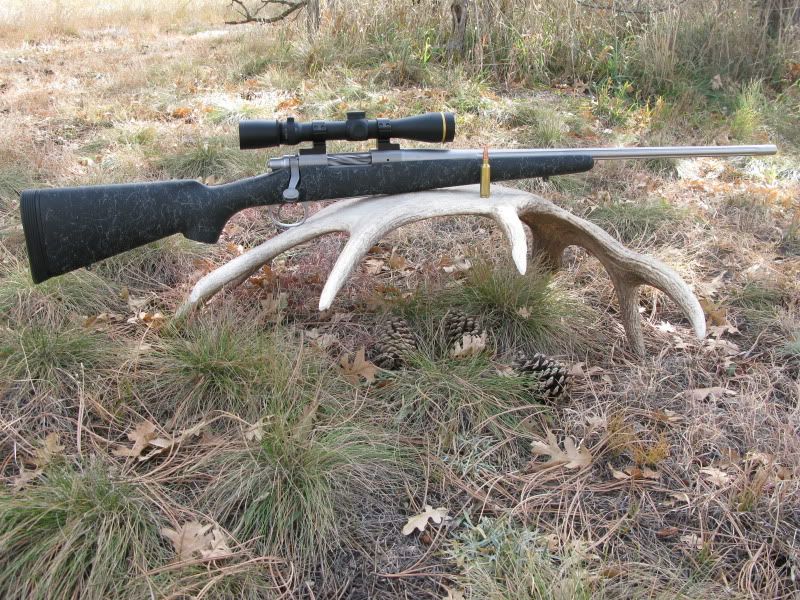 Here's also a link to the current Remington webpage on this rifle:
http://www.remington.com/produ...l_700_Alaskan_Ti.asp
This particular Remington Model 700 Alaskan Ti is chambered in .300 WSM, a superb short-action cartridge fully capable of hunting almost anything, anywhere. It's been called be the best and most versatile of all the short magnum cartridges. The combination of this rifle's short-action titanium receiver, fluted bolt and barrel and its lightweight synthetic stock, means that this very special hunting rifle weighs just 6 pounds 1 ounce. With Talley lightweight mounts and a Leupold VX-III 2.5-8 scope it still weighs but 6 pounds 15 ounces, and it shoots like a dream. The American classic-style stock, excellent recoil pad and forward balance tames recoil nicely. I found it especially accurate all the way out to 300 and 400 yards with Federal factory 180-grain Barnes TSX ammunition.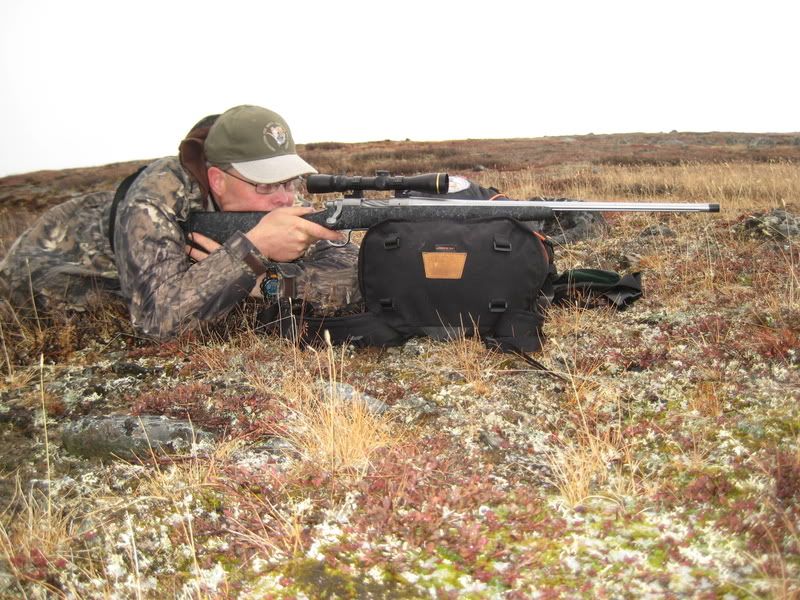 This is not an inexpensive rifle, but I would argue that it is the ultimate factory synthetic rifle available today. Nothing else is quite in its class. And chambered in the versatile .300 WSM, it's ready for anything.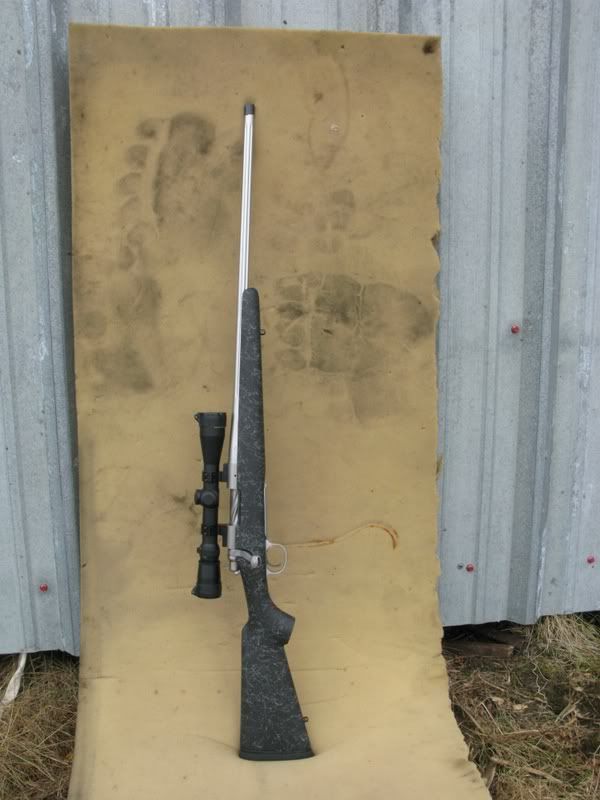 Consider also that this rifle already knows how to hunt! It's just two years old, but it's already taken moose, caribou, elk and antelope. This record-book caribou bull was taken at over 300 yards.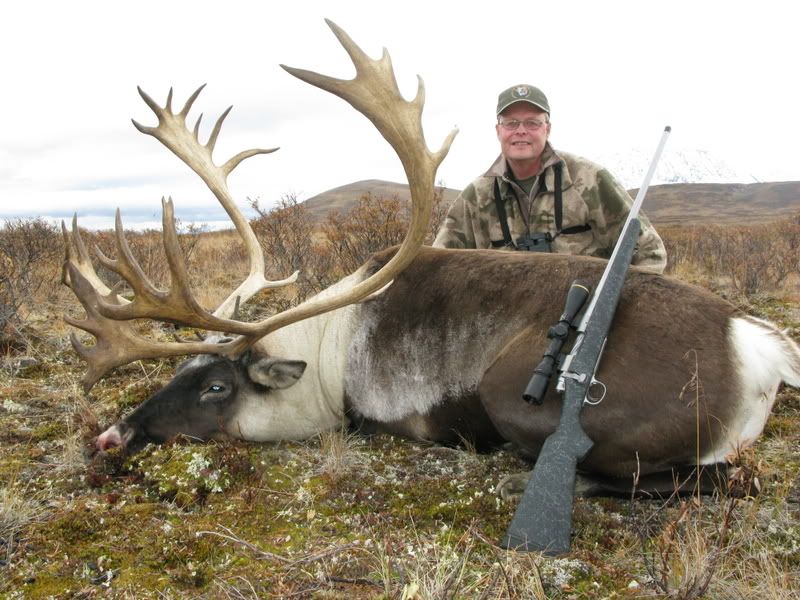 This big moose was dropped in heavy cover at a third that distance.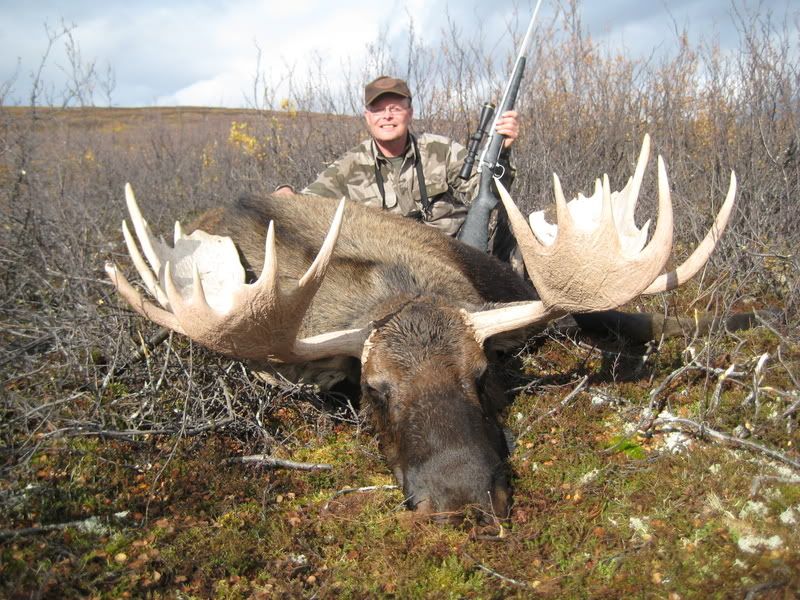 Note the outstanding bullet performance from this rifle on that moose. I recovered this Barnes 180-grain TSX bullet up against the hide of his far shoulder after it had punched straight through his massive onside shoulder. My knife clicked against it when I caped him. The .300 WSM bullet had mushroomed perfectly and retained 179 grains.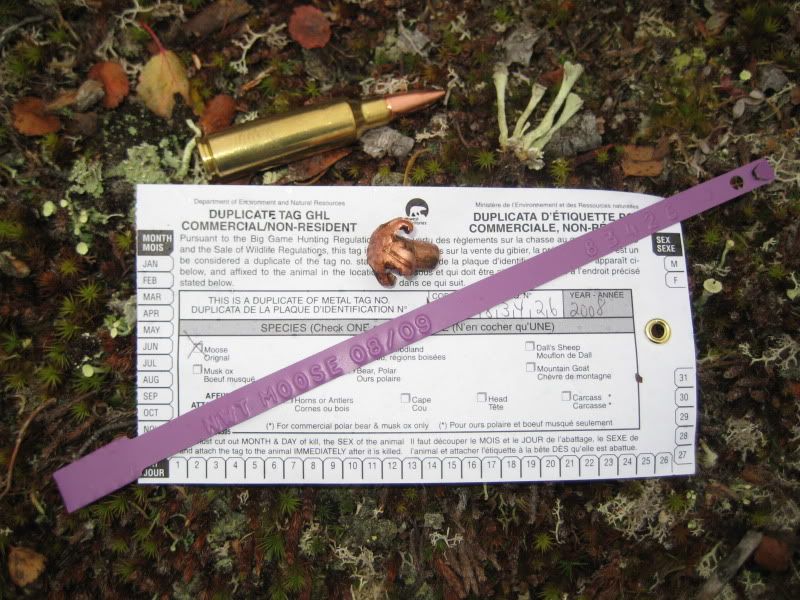 Here's what I'm thinking on this special rifle. Remington's MSRP on the rifle alone is $2349. However, most dealers have this rifle more realistically priced in the neighborhood of $1700 to $1850 new. While used, with just a couple of the usual surface scuffs from hunting, this particular rifle has been babied and it's a proven, accurate shooter. My price for the rifle alone is $1350. The last, used Remington M700 Alaskan Ti sold on 24 Hour Campfire went for over $1500. Or I'll sell the entire package - the rifle plus Talley lightweight mounts and Leupold VX-III 2.5-8 scope with B&C reticle - for $1850 if you simply must have the entire package. I purchased this rifle brand new and have been its only owner. To those prices add $35 for surface shipping to your FFL agent.
I'll end this description with just one more thought. A really good hunting rifle does more than just shoot bullets. A really good hunting rifle takes you where you want to go.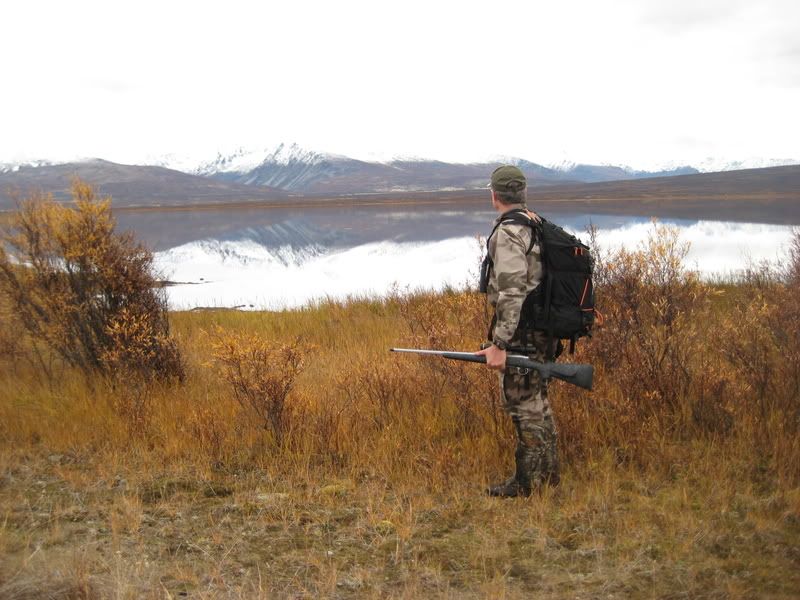 Let me know if hunting is in your dreams, and if this special rifle is for you. Contact me with questions or to buy this rifle.
bill@zebrapub.com
Colorado Springs, CO